Posted on
By Wild Mountain Bees Crew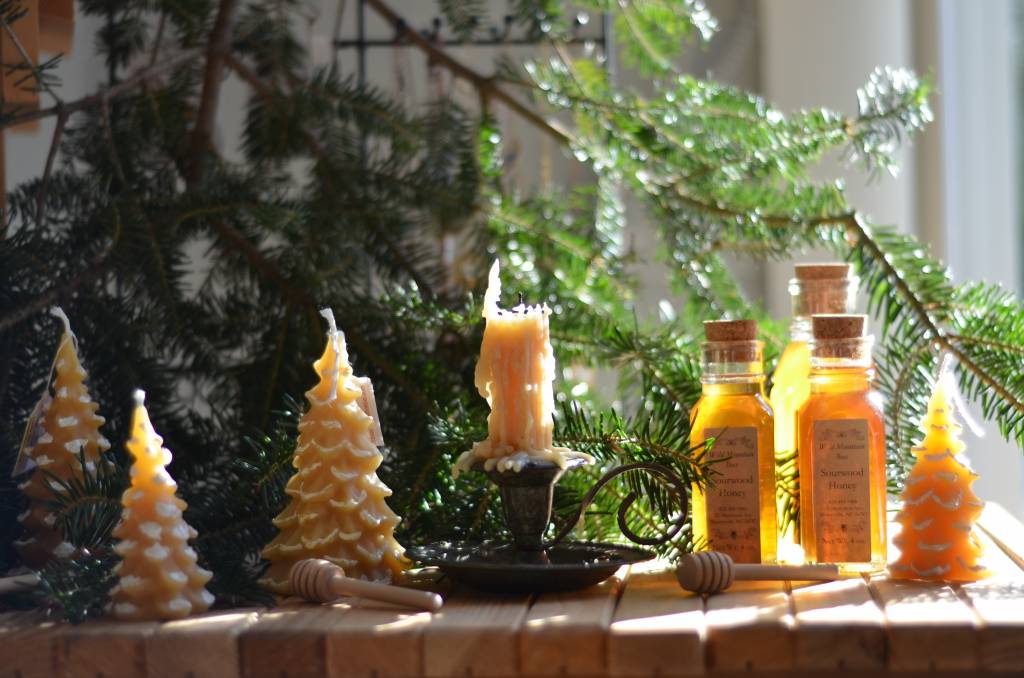 Special Dates and Events this month at Wild Mountain Bees
Well we've had an exciting snowy week here in Western North Carolina, and we're excited to be able to host our postponed holiday events.
Friday, December 15th: the Weaverville Candlelight Stroll
Saturday, December 16th: our last week of the Holiday Bazaar
Holiday Closing Dates: Wild Mountain Bees will be closed from December 24th to January 2nd. We'll be taking this time to celebrate the holidays, and wish you and yours a happy new year!
And of course, the biggest news of all: We're now accepting orders for nucs and packages for 2018! Please call or come to the store to reserve your bees and for more details on the process.