Posted on
By Sarah McKinney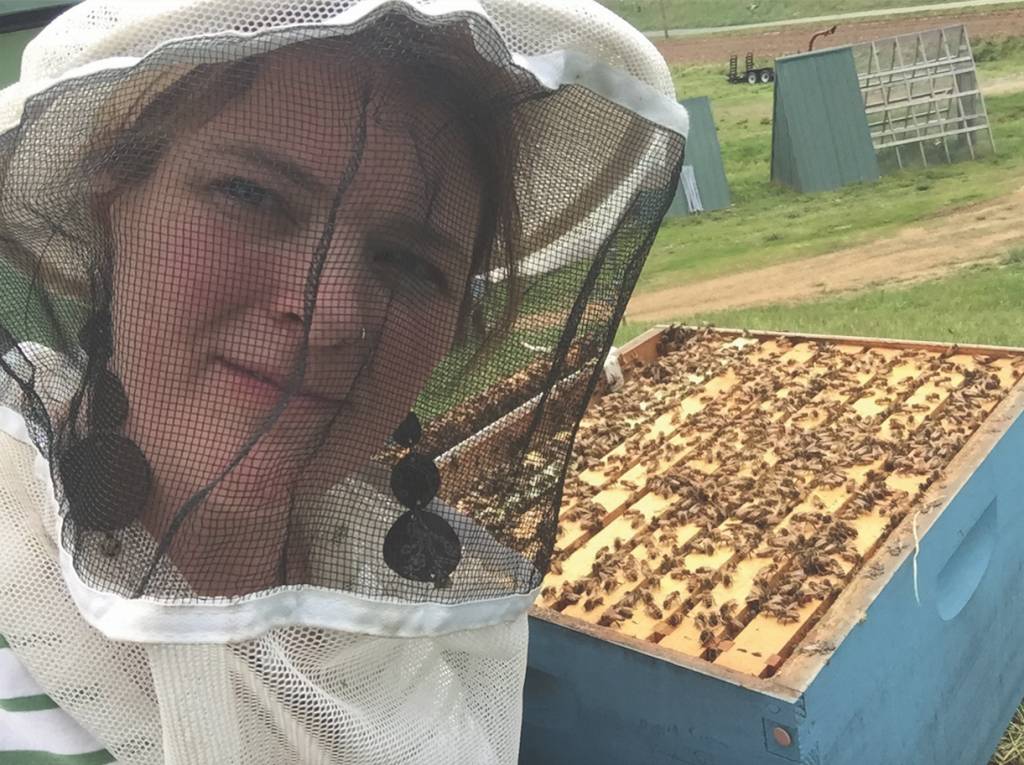 As a part of her From the Hive column in WNC Woman's Magazine, Sarah McKinney talks about the impact honeybees have had on her own family and life.
Surrounded by a sea of honeybees, my daughter reads Harry Potter out loud to my son as I tend to the 35 hives in the bee yard before moving on to the next yard. My son, Willow, sits on the grass, no veil or gloves, just like his sister. He watches a bee walk across his bare hand, but he is captivated by the story. He periodically pumps my smoker to keep it lit. My daughter, Zoe, sits next to him, leaning on my hive tool bucket. A few bees, perched on her book, look as if they too are also into the story. I ask for a queen marking tube and she passes it up without pausing in her reading.
Zoe and Willow were raised with honeybees, so this is our life. Catching swarms in the summer months and painting bee boxes in the winters is a pattern as familiar as an old hat. Honey is the cure for everything in our house. It covers every cut and soothes every sore throat. It heals all that ails us. In our family, we are kept by the bees.
The bees have provided for us, held us, and brought us up and out of the toughest of times. They have taken us on many great adventures in this beautiful life, all in their service. I do not keep them… they keep me. And it is in their power that I find my own. I am a Mama raising my two amazing kids on my own and I tend about 100 hives or more of honeybees. I am a storyteller and run Wild Mountain Bee Supply. It is not everyday that I give myself time to stop and see my power. I just do the work that is before me with all the love I have and things seem to fall into place.
It is for my children that I am reminded to stop every now and then to acknowledge my power, hoping that I can show them how to step into theirs. As a woman, finding this power and giving voice to it takes time and effort. And it is with the magical honeybees that I find mine. I see the power of a single honeybee, giving her life's work to ensure the good of her hive… her family. I see the power they create working as one. I see that their power does not reach its potential until it combines with the power of 60,000 sisters.
There is nothing like opening the lid of a hive, as the air fills with a lemony ambrosia scent, and I hear the hum of their wings in a chorus of communication, to remind me what power is. I see the beeswax city they have built, that they maintain and grow together as one. I am a part of it. I hear the wisdom they share with me and I step into my power without a thought. Moving smoothly with bare hands, careful to acknowledge the importance of every bee, I begin to pull out frames of bees to do the tasks the bees whisper to me.
And all at once, I am lost in the magical universe of the hive, and my power in this moment is undeniable.
This article was originally published in WNC Woman's magazine on January 1, 2018 as a part of Sarah's From the Hive column.