On Saturday, September 16th from 6-9pm, we will be hosting an Open Studio/Meet and Greet with mural artist Matthew Willey of The Good of the Hive!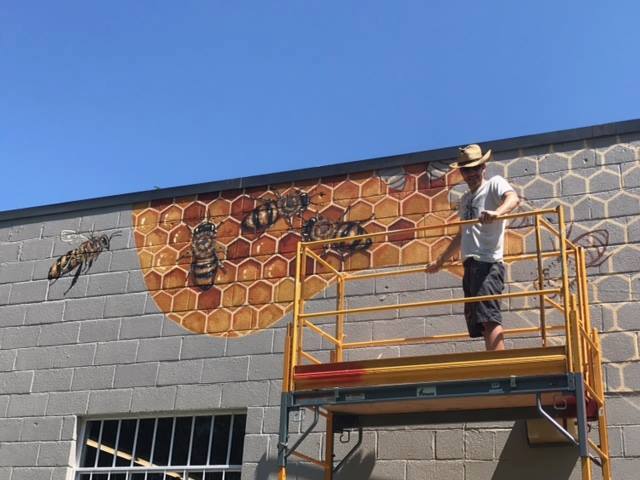 Come join us! You just might win a free print, poster or bee-shirt! This will be a great opportunity to network, view original artwork and contribute to the conversation revolving around the mission of The Good of the Hive.
Matt will be sharing a short presentation with video from other projects around the US.
We will be providing wine, water and hors d'oeuvres.